Hey everyone, first here are highlights from tonight's broadcast of Star Trek Online.
THOUGHTS OF A RANDOM NATURE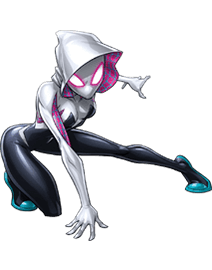 Today I added two new trade collections to my comic book collection, Spider-Gwen volumes 2 and 3 which gives me issues 9-15 of the series plus the All-New Wolverine annual #1. What I like out Spider-Gwen is that a lot of it reminds me of the Spider-Girl comics from the late 90s early 2000s, so I'm looking forward to sitting down and reading these over the coming weeks. Currently I'm re-reading Mighty Morphin Power Rangers Pink for next week's full on comic book review, and if there is a big advantage to getting the trade collections versus individual issues is that is it so much easier to keep track of minor details.
As many know I am a big fan of Humble Bundle (even if some recent bundles have been less than stellar) but getting free stuff is always cool. So if you hurry over to
https://www.humblebundle.com/store/amnesia-collection
you can get Amnesia: The Dark Descent and Amnesia: A Machine for Pigs for free. Best to hurry cause you have just one day to get both games for FREE!
Last night I started my play-through of Borderlands 2... and I instantly remember part of a problem I had with the original Borderlands in how the enemies blend in with the background. I get the logic behind it, but I feel like I waste a lot of ammo because of it. But so far, the 'fetch' quests have made some sense. That said, It is a good think I've played Poker against Claptrap enough time to be able to tolerate the 'soothing' sound of his voice
Earlier today, Vince McMahon announced what we all knew... that he's bringing back the XFL... and well... at least he learned something from the 2001 debacle, in that instead of launching the league within 1 year, it's going to be a building process and to actually make it different from the NFL in a number of ways, most notably possibly there being no half-time, which I'm all for. I do have to wonder if venues are going to be a problem. I know that shouldn't be the case, but you do have these tight-fist lease agreements with teams and stadiums that the NFL team owners could try and lock out another team from another league playing there.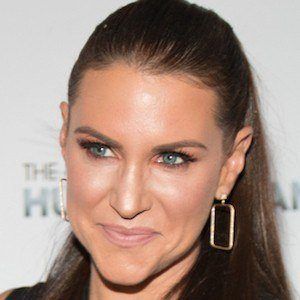 Speaking of McMahons, I am not a fan of Stephanie McMahon being on commentary for the Women's Rumble match this Sunday for several reasons, 1) her history on commentary has been awful, 2) it sets up the obvious of her 'entering and winning', and 3) despite the claim that she is a female leader in a male dominated industry, she was basically handed her job because she is 'daddy's little girl' (note: she was made apart of the WWE creative team back in 2000 and since that moment, the trend of the WWE has been a steady spiral downward). In fact, her involvement leads me to believe that the first ever Women's Royal Rumble match this Sunday will end up a fucking mess much like how the first Women's Money in the Bank match did last summer because they just had to include James Ellsworth, a character Stephanie McMahon loved at the expense of the real performers... and don't get me started on Ronda Rousey's possible involvement.
I'm currently looking at various options for my next PC... and I'm conflicted on if I should go with a straight gaming rig, or something more all around, since I game, stream, record and (Barely) edit content on my current PC. Being on a budget makes things very interesting as well as I have to factor in getting the most for my dollar... too bad I have limited retail options in my area with Best Buy and Wal-Mart being the dominate stores that sell multiple types of computers.
Support This Channel By Shopping At Amazon With My Affiliate Link:
http://amzn.to/2zbDHhZ
Catch me streaming nightly on twitch at h
ttp://twitch.tv/fredcasden
To Donate To The Basement Visit:
https://streamelements.com/tip/fredcasden